Ad Disclosure
Ontario Online Gambling
Bojoko helps you understand how online gambling works in Ontario. Ontario is by far the biggest province in whole of Canada. There are plenty of gambling options available for Ontario residents, and this is the place where you can learn all about them.
Here, you can learn how Ontario gambling works, what forms of gambling are legal, how to access the gambling sites and casinos, and what you need to keep an eye out for.
List of Ontario gambling sites
Here is a list of Ontario licensed and certified online casinos. You can add your own filters to find the right casino for you.
888 review »

| | |
| --- | --- |
| Launch date | 01/1997 |
| Minimum deposit | C$10 |
| Number of games | 1350 |
| Game suppliers | 9 |
| Banking methods | Mastercard + 9 |

Casino 888 is stunning and everything moves so flawlessly. I love the color scheme and the characters that host the site for players. It's very clear tha... 888 review »

Play here »

New Canadian players only, 18+ A minimum deposit of C$20 applies Bonuses are subject to a 30x wagering requirement Players have a maximum of 90 days to wager the full bonus at 888casino Canada. Various game contributions apply Please gamble responsibly Full

terms

and Bonus apply. Play responsibly.

Unibet review »

| | |
| --- | --- |
| Launch date | 01/1997 |
| Minimum deposit | C$10 |
| Number of games | 1350 |
| Game suppliers | 42 |
| Banking methods | Mastercard + 8 |

Being part of the Kindred Group that began its operations in 1997, Unibet casino's founder (Ander Strom) had one ambition: to share his strong sporting exper... Unibet review »

Play here »

19+. New customers only. Wagering requirement is dependable on which product you are using it for: Casino: 25x bonus. Live casino: 35x bonus. Sportsbook: 6x bonus. Bingo: 4x bonus. Maximum bonus amount for casino is 100% up to C$200 and the minimum deposit amount is C$10. Wagering requirement must be completed in 30 days or it will be lost. Full and Bonus apply. Play responsibly.
Read more about Ontario gambling
On this page, you can read all about online gambling in Ontario: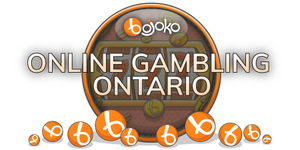 Why learn about Ontario online gambling on Bojoko?
Here on Bojoko, we want to make gambling transparent and easy to understand. No double-talk, no misleading terms and no empty promises. We provide you with honest and trustworthy articles and casino reviews. This includes Ontario casinos and their reviews.
We give a voice to the players and have seasoned experts test and review the casinos.
Here, you will find:
Up to date casino site listings with truthful information
In-depth articles by gambling industry experts
Genuine real-money test and reviews by experts
Bojoko team has decades of experience in all forms of gambling both online and offline. Bojoko is a trustworthy comparison site, which puts the players' needs and wants first.
Meet our experts:
Ontario online gambling laws
Online gambling in Ontario was free and uncontrolled, especially if you were an offshore casino operating from outside of Canada. All this changed in April of 2022, when Ontario gambling legislation changed and licence from Alcohol and Gaming Commission of Ontario became mandatory.
This change in gambling laws came with a lot of requirements, which caused some casinos to simply block access from Ontario residents. Some, on the other hand, got licensed and complied with the new rules.
The biggest takeaway is still this, online gambling in Ontario is legal. From a player's point of view, you may have less options, but you can still gamble legally on online casinos that have been licensed by AGCO.
Physical presence is a key factor
Ontario gambling laws for both land-based and online casinos are all related to people who are physically located within the borders of the province.
It doesn't matter if you live in Ontario or not, it only matters that you are physically located there. This also means that if you are an Ontario resident and you leave the province even temporarily, you follow the gambling laws of the place that you are at that point.
Ontario gambling license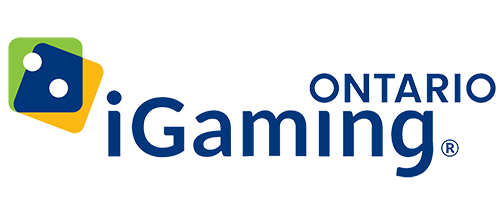 As the gambling laws in Ontario got stricter, all casinos must now have a valid licence from AGCO. This was previously true for land-based, but now online casinos must also acquire the licence.
In order to provide online gambling services in Ontario, casinos must first be reigstered with AGCO and then enter into an operating agreement with iGaming Ontario. These both provide players with additional levels of safety and make sure that the operators are capable of delivering an adequate and trustworthy service.
Some casinos have chosen a different route. They have created themself a separate online casino Ontario, which only caters to players inside the province. They often have different games and features to comply with the Ontario agreements and licences.
In addition to casinos, also the game developers need a licence. Supplier licensing is generally easier, but has strict requirements for fair play and accountability.
To make it easier for players to know which casinos are licensed and which aren't, you can look for the iGaming Ontario logo. This logo tells you that the casino in question has completed the registration process and meets the high standards.
Ontario gambling age
The legal age for gambling in Ontario is 19. If you are at least 19 years old, you can play at any casino, be it online or land-based.
Gambling is legal for everyone who is 19 or older.
Even if certain online casinos would operate in regions where the legal age for gambling is less than this, you still as an Ontario resident can't gamble until you are 19.
Truthful advertising
AGCO is very strict about casino advertising. All terms and requirements must be clearly visible, players can't be mislead in any way and responsible gambling message must be included.
One of the important parts of the truthful advertising requirements is that free must mean free. If a casino offers you free spins or free bonus money, it must truly be free.
Ontario Gambling Tax
Taxes is something no one wants to think about when they are having fun gambling, but it is something you should know about. You don't want to get a nasty surprise later down the line when you've had some fun playing on an online casino six months earlier.
If you are just a casual player, who enjoys a little bit of gambling once every blue moon, then you have nothing to worry about. You are not taxed on your gambling winnings and get to keep everything.
A casual gambler doesn't need to pay any taxes.
If, on the other hand, you play more and are good at it, then you might want to keep reading. There is a possibility that you might need to pay income taxes from gambling.
Hobby or a business
There is one point you need to consider, and that is your relation to gambling. Are you a hobbyist who plays occasionally or a professional whose main income is from gambling.
Professional gambler whose livelihood is dependant on gambling needs to pay income tax. In practice, this means that if you are a poker pro or something along those lines, then you need to pay taxes on your gambling winnings.
It doesn't really matter how much you win, as long as those wins are the foundation of your personal economy. Even if you win a large jackpot from playing occasionally, it is considered a windfall and there is no need to pay taxes.
These rules are common to the entire Canada, and there is no separate Ontario gambling tax laws in place.
Responsible gambling in Ontario
Gambling should be always viewed as a form of entertainment. Never play with anything you can't afford to lose and never chase losses.
If you, or anyone you know, have problems gambling, there are help services in both Canada and Ontario in specific that can help you. ConnexOntario is open 24/7 and available in 170 languages. CAMH, Gambling Therapy and GamTalk are also great places for help.
There is some regulation in Ontario on what casinos need to do when it comes to responsible gambling. The bare minimum is that gambling operators need to provide their players with spending and time limit tools, and an ability to take short term breaks and self-exclude.
If you ever feel like an Ontario casino is operating unfairly or doing something illegal, you can leave general complaints or disputes with specific iGaming sites to iGaming Ontario.
FAQ
Yes, online gambling is perfectly legal in Ontario.
There are stricter rules on online gambling in Ontario than in the rest of Canada. Only licensed gambling operators can provide gaming services to players in Ontario, but playing on those online casinos is absolutely legal for all players who are old enough to gamble.
Yes. If you are located within the borders of Ontario, you can gamble online on sites that have been licensed by Alcohol and Gaming Commission of Ontario, and have completed the operating agreement with iGaming Ontario. Other casinos aren't allowed to provide Ontario players online gambling.
You can check out our Ontario online casino page to learn more about the casinos.
It doesn't matter if you live outside of Ontario and are just visiting. The gambling laws apply to everyone who is in Ontario.
In Ontario, the legal age for gambling is 19. This covers all forms of gambling, online and offline included.
If you are a casual gambler who only plays for fun, then no. It doesn't even matter if you win a huge jackpot. If you play casually, you don't ever pay taxes on casino wins.
On the other hand, if you are a professional gambler or, for example, a poker professional, then you do need to pay income tax. If a large portion of your monthly income comes from gambling, then you can be considered to be a professional gambler.
List of Ontario casinos