Ad Disclosure
About Bojoko
Bojoko helps you choose online gambling sites. Here, you'll find hundreds of online casinos. Each month, tens of thousands of players just like you use our site to find a perfect place to play.
We build tools to highlight the differences between casinos and make your choice easier. You can compare bonuses, game selection and banking methods at a glance.
In addition, we've hired experienced players to test the sites with real money, verify the withdrawals and share their honest experience in the casino reviews.
Besides casinos, you'll find thousands of online slots on Bojoko. They've also been tested by experts so you'll know what to expect.
Affiliate disclosure:
Bojoko is an affiliation website. We don't offer casino games ourselves. Instead, we help you find a place to play. When you go to a casino via our site and play there, we receive compensation.
Affiliation is a very common online marketing method. Some of the biggest travel websites, like Hotels.com and Booking.com, are affiliates. Many leading online retailers have affiliate programs to bring them customers. The same model is also used in the online gambling industry.
Being an affiliate doesn't mean you can't trust a website. Our team has decades of experience in online gambling, and we are open about how we make money. Below, we tell you more about our way of building a trustworthy gambling affiliate website.
Meet the team
There are real people working at Bojoko. We take pride in what we do and publish everything with our own names and faces.
There are over 25 people working for Bojoko, and our team is growing slowly but steadily.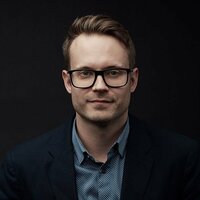 Toni Halonen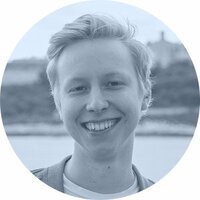 Teemu Grönqvist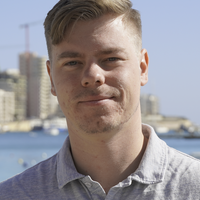 Elmeri Pajari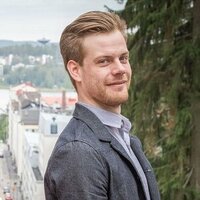 Joel Kelly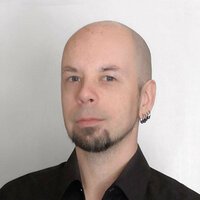 Ville Saari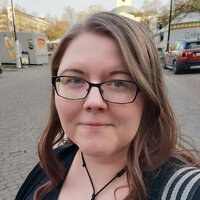 Kati Saari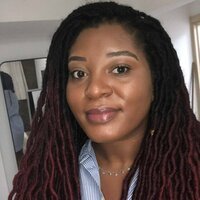 Ingrid N. Beya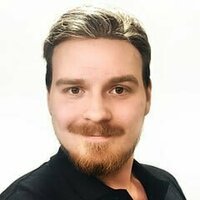 Santeri Kivioja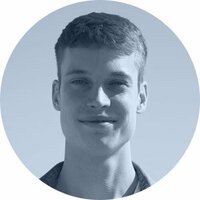 Tommi Hautaviita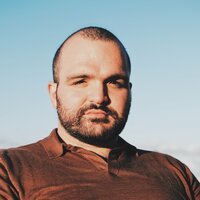 Olaf Ghanizadeh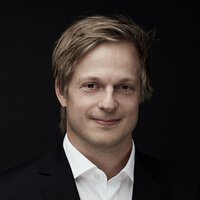 Joonas Karhu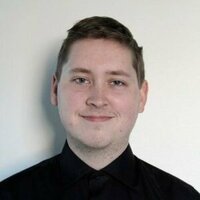 Tuomas Janhunen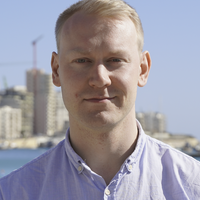 Jussi Viljanen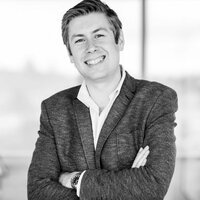 Christoffer Ødegården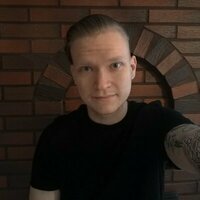 Teemu Mattila
juusovainio
This could be you!
Check out our CAREERS page for open positions at Bojoko
About the firm
Bojoko is owned by Good Game Ltd. The company was established in Malta in September 2011.
In the Media section, you can find links to publications where you can get to know Bojoko, Good Game and some of our team members. 
If you want to contact us, here are the details:
Company name: Good Game Ltd.
Company registration number: C53800
Address: 68, Triq ir-Rebħa, Gżira, GZR 1324, Malta
Email: feedback@bojoko.com
Phone: 356 9907 1915
Below, you'll find the milestones of our company thus far:

Why trust us?
One site approach
Bojoko is the only website we operate. Unlike so many others, we're not building a network of similar sites, each targeting slightly different keywords.
Instead, we put everything we got into making one great site. We make choosing gambling sites easier. In addition to coming up with new ways to do this, we also polish our existing features.
This has clearly worked. In the Awards section, you'll find all the nominations and industry awards we've scooped up after our 2017 launch.
Transparency
Bojoko is focused on transparency. We've hired experienced players and gambling professionals to review the sites listed on Bojoko, and verify the withdrawals with real money.
These honest reviews are stripped of all marketing hype. Instead, we ask the experts to test each casino with real money and report what they see. So in addition to great sites that get 5/5 on every front, there are also some 1-star casinos. That's entirely based on the experience of our experts and the Rating guidelines. There is no "who pays the most gets the best reviews" bias.
Only licensed casinos
We only list licensed casinos on Bojoko. We screen the new sites carefully before they are listed and monitor their behaviour during the partnership.
We follow the regulations of the jurisdictions we operate in. In Canada, this means closely following Canadian gambling laws and restrictions set by each province's gambling regulations.
Bojoko is an advocate of safe gambling
We believe in safe gambling. We believe that safety is an important part of the user experience. In the long run, it's more important than promotions, easy money transfers or game selection.
For us, safety and reliability are not marketing gimmicks. We want gambling to be a socially acceptable form of entertainment. That's why we see enormous value in the operators and platform providers introducing innovative, proactive safe gambling solutions that help players stay in control.
To highlight this value directly to the players, we've added a safe gambling section to the casino reviews as well. Here you can see what steps each site has taken to make your experience as safe as possible.
We have also partnered with organizations like Safer Gambling Week and Gamban. They help us educate players on safe gambling and offer concrete tools.
In addition, we continue bringing out the safe gambling themes in the industry publications and invite other affiliates to highlight safe and responsible gambling on their marketing.
You'll find more information on our Responsible gambling page.
What does Bojoko mean?
Bojoko means "good game". It's a combination of three Spanish dialects:
/bo/ - Catalan and Galician for "good", "wholesome", "fruitful"
/joko/ - Basque for "game"
Bojoko takes its name from its parent company, Good Game. When the company was established in 2011, both of the original founders played poker for a living. In poker, it is common to cheer and encourage other players by saying "good game" (or "gg") after a well-played session. It was a perfect name for a gambling company.
We try to bring that good gaming spirit into everything we do and build a great website for the players, by the players.
Bojoko's mission
Bojoko's mission is to help you choose online gambling sites.
We focus on making online gambling more fluid and taking out all the unnecessary friction and uncertainty. In practice, this means:
Testing sites and their withdrawal process with real money
Focusing on usability and scannability on our site
Showing only highly relevant, licensed brands on our tailored lists
We keep improving the features and will bring more of them to the site in the future, so stay tuned.
Bojoko in media
Bojoko has been showcased and mentioned in many iGaming publications and also outside our industry. Below, you can see some of them:
Our casino experts / Site contributors
Bojoko's content team has decades of experience in online gambling both as players and content creators. Here, you can see the main contributors behind the Canadian content. Check out our Author page to see the rest of the contributors. 
Awards and nominations 
Only after a year from the launch, Bojoko was shortlisted in three categories at the prestigious iGB Affiliate Awards. After that, we've become one of the household names on both the nominee and winner lists of many gambling industry awards.
When it comes to categories, Bojoko has made its mark especially in compliance and innovation. In addition, we've often been nominated and awarded as the best affiliate.
Below, you can take a closer look at our trophy room: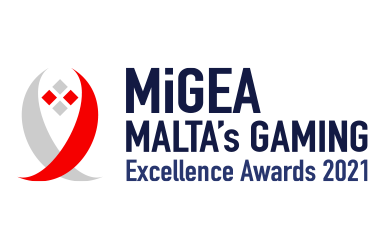 2021
Winner
Best igaming technology and media provider of the year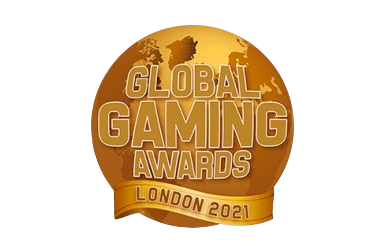 2021
Shortlisted
Social responsibility of the year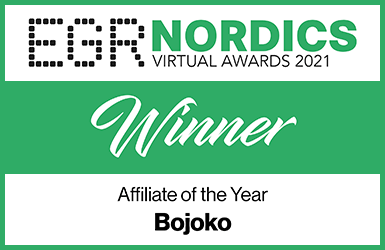 2021
Winner
Affiliate of the Year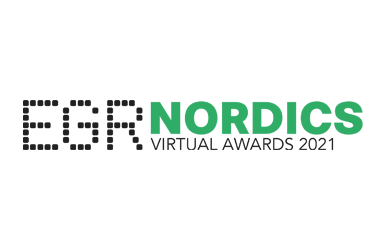 2021
Shortlisted
Affiliate of the Year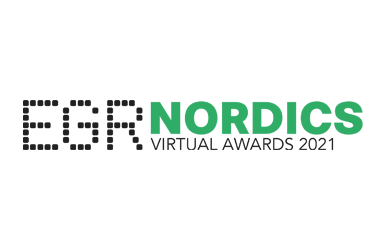 2021
Shortlisted
Rising Star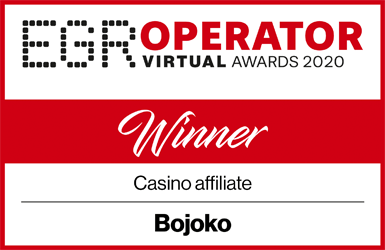 2020
Winner
Casino affiliate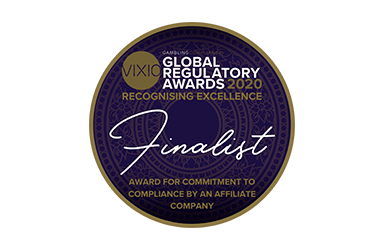 2020
Shortlisted
Commitment to compliance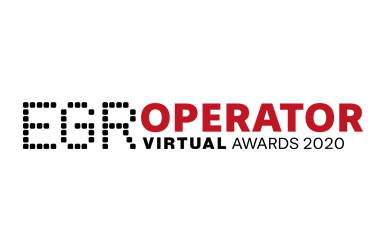 2020
Shortlisted
Affiliate of the Year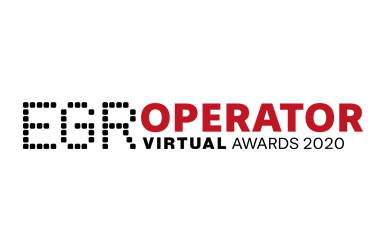 2020
Shortlisted
Best casino affiliate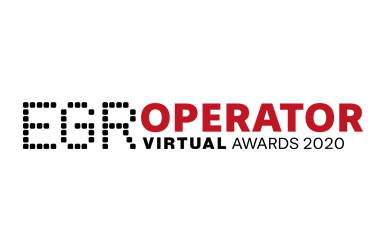 2020
Shortlisted
Rising Star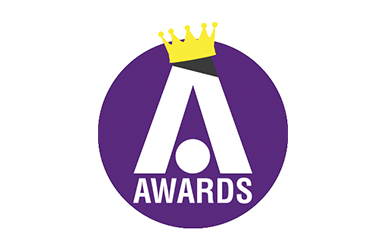 2020
Shortlisted
Best affiliate website: Casino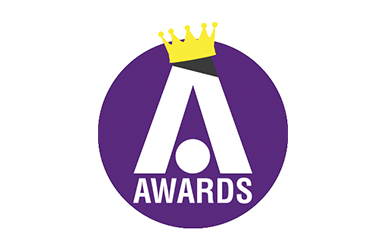 2020
Shortlisted
Best innovation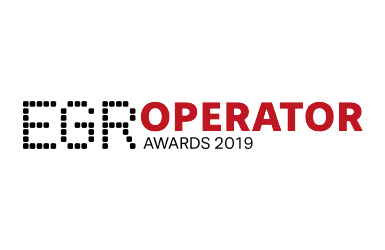 2019
Shortlisted
Best casino affiliate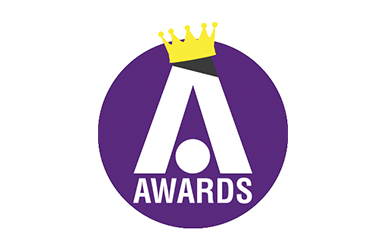 2019
Shortlisted
Best casino affiliate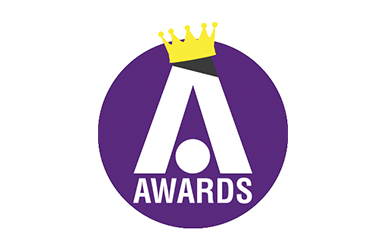 2019
Shortlisted
Best affiliate newcomer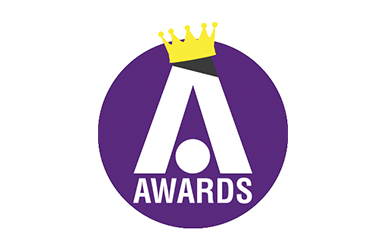 2019
Shortlisted
Best innovation
Our partners
We have partnered with hundreds of online casinos, game providers and platforms. Among them are some of the most trusted names in the gambling industry: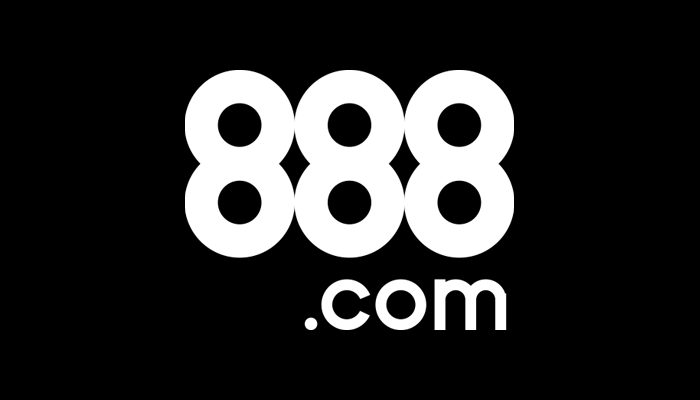 888
In 1997 established 888 is one of the largest online casinos in the World. It has won many prestigious awards for its casino product and its parent company 888 Holdings is publicly listed in London Stock Exchange.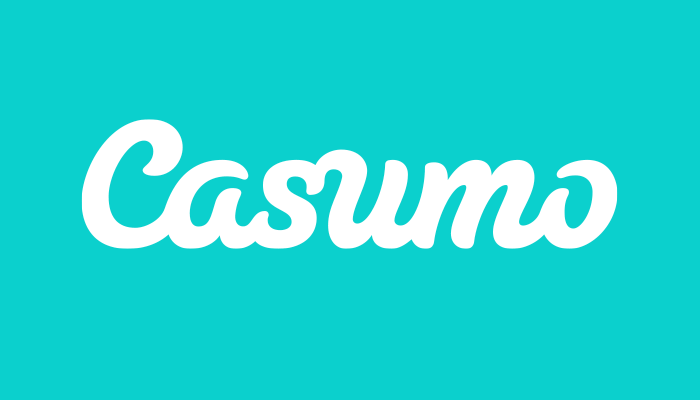 Casumo
Since it was founded in 2012, Casumo has won multiple industry awards, especially in the best mobile casino and innovation categories. Casumo has also managed to re-invent and redefine its offering in the tightening regulatory environment.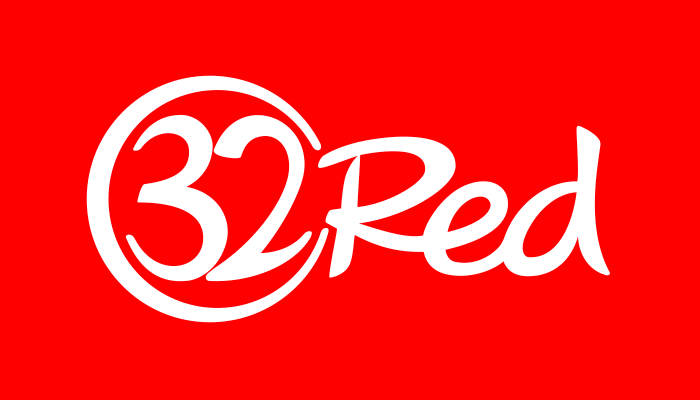 32Red
32Red is a multiple award-winning online casino and one of the most popular online casinos in the United Kingdom. It is part of the multinational Kindred Group Plc. and a sponsor of 5 different English Championship football teams.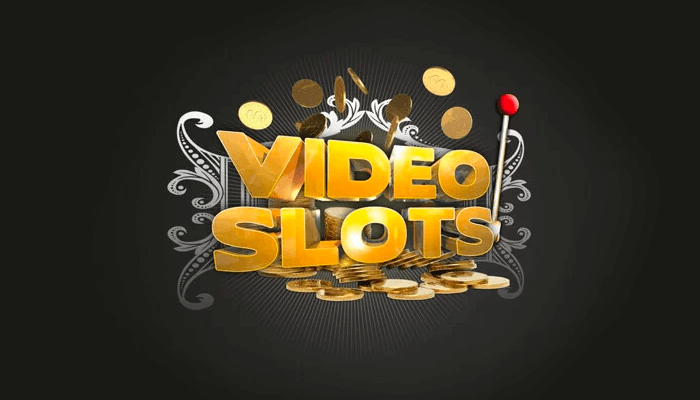 VideoSlots
In 2011 established Videoslots is the largest online casino by the number of casino games. Videoslots is licensed by the Malta, Sweden and UK gaming authorities and can boast with multiple award winnings and innovative casino player features.
Partner testimonials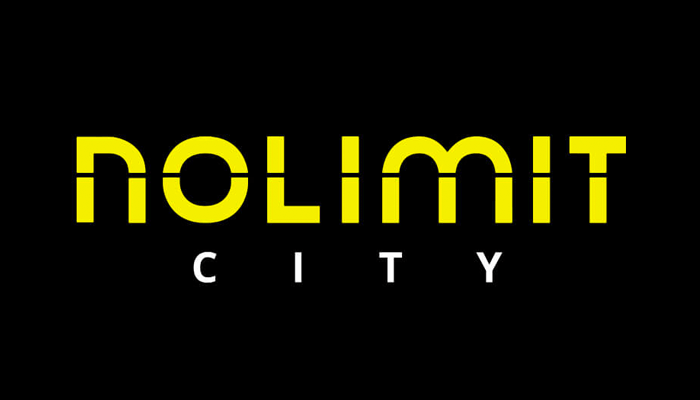 NoLimit City
Nolimit City is a fresh, innovative game studio specialising mobile friendly slots. Original themes, cool graphics and creative special features guarantee these games stand out from the crowd. Above the average RTP also means players keep coming back for more.
The team behind Bojoko have come up with a fresh an innovative approach towards beating the traditional casino info page to offering so much more.

We were thrilled to be the first featured supplier on their provider segment seeing as it's such an open approach of doing business. We can't wait to see what they come up with next!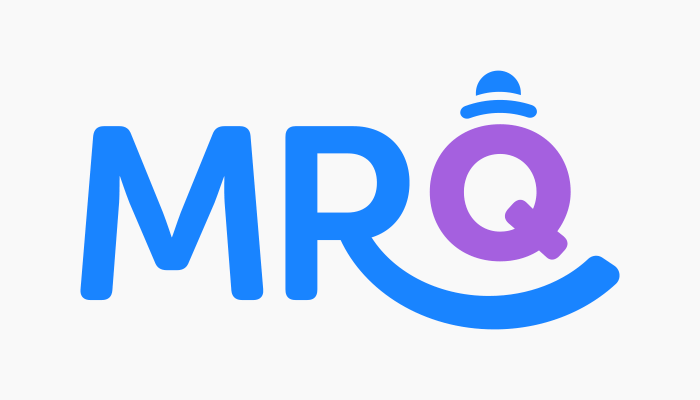 MrQ
MrQ is one of the most popular new online casinos in the UK. Through its proprietary award-winning casino platform MrQ is able to offer a seamless and player-friendly gaming experience.
Bojoko has set the standard for other online gambling affiliates to follow since it launched at the end of 2017 and is one of the most innovative and forward-thinking publishers in the sector.

It is the only online gambling affiliate that allows operators to upload their own listing, which is the way forwards in this new age of compliance.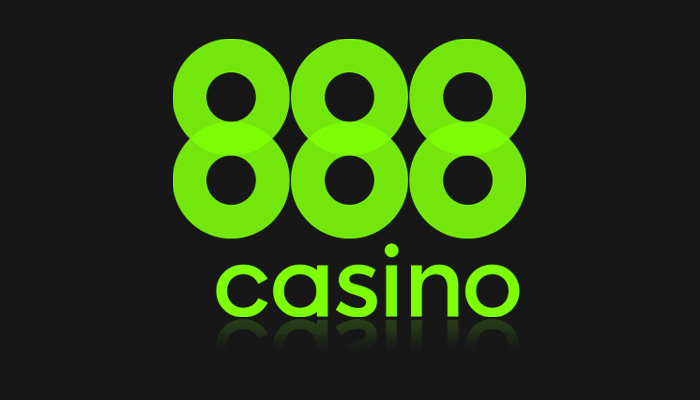 888casino
In 1997 established 888 is one of the largest online casinos in the World. It has won many prestigious awards for its casino product and its parent company 888 Holdings is publicly listed in London Stock Exchange.
Bojoko has re-written the rulebook for what it means to be an online gambling affiliate. They are reputable, transparent, honest and, above all else, the very best at what they do.

The team has built a powerful brand that players trust and return to time and time again to learn more about online casinos and find the best casinos to play at based on their preferences.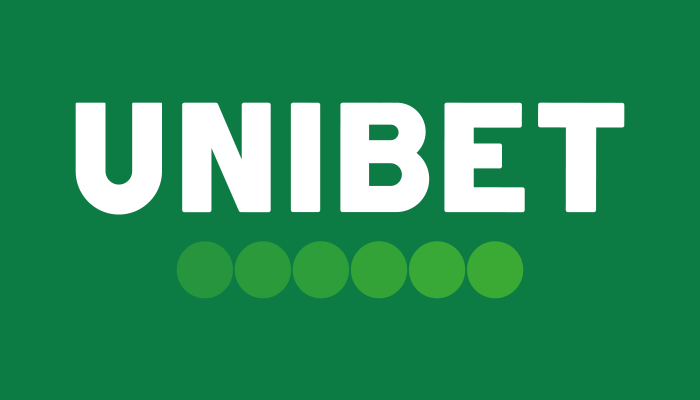 Unibet
Unibet.com is one of the largest online gambling websites and casinos. It has over 11 million customers in over 100 countries and employs over 1400 employees. Unibet was founded in 1997 and its parent company Kindred Group Plc. is publicly listed in Nasdaq Stockholm Stock Exchange.
Bojoko has completely changed the online casino affiliate sector since it launched in 2017. It is the first-time online casino operators can take control of the content that is published on their behalf, and to be reviewed and rated by an active community of online casino players and fans.

The site is entirely unique from the way that it has been designed and laid out, to the way it acquires and retains players via the highly professional and talented team that operate Bojoko day in day out.
List your casino on Bojoko
To get listed on Bojoko, email us at partners@bojoko.com and we'll take it from there.
Here's why you should add your casino on Bojoko:
Getting your casino listed on Bojoko is super easy. We'll create the listing and have one of our casino experts test your site with real money. This way, the players know exactly what to expect.
The gaming industry evolves constantly and your brand is no exception. If your logos, promotions, T&Cs, banking methods, game suppliers or any other vital information change, ping us. We'll take care of the rest and make sure your listing is always up to date.
How to list a game supplier?
Here on Bojoko, we have listed thousands of slots from dozens of game providers. In addition to the hard data about bets and payouts, our slot reviews tell the user what it's really like to play your games.
By getting your company listed on Bojoko, you'll help players and operators discover your product directly. In addition, you'll get valuable feedback from our experts.
Get in touch by emailing us at partners@bojoko.com.
Career opportunities at Bojoko 
We're looking for talented professionals with a "can-do" attitude and drive for self-improvement.
We're especially keen on hearing from skilful web developers, graphic designers and content creators.
You'll find our current vacancies and freelance opportunities on our Careers page. You can also send an open application with your CV to jobs@bojoko.com.
Trademarks, copyrights and content license
Bojoko® is a registered trademark of Good Game Ltd. In addition to the word "bojoko", the "b" sphere symbol is also trademarked by Good Game Ltd.
Good Game Ltd and Bojoko own all the copyrights to all content, including texts, data, code (unless otherwise specified), images and icons on the website.